Outsourced Accounting and Bookkeeping Services
Are you struggling to keep up with the accounting and bookkeeping needs of your small business? Consider outsourcing these critical tasks to a local Kitchener, ON CPA firm that specializes in accounting services for small businesses. At Amir Sheikh, CPA we assist businesses in a wide variety of industries with everything from payroll and accounts payable to credit card reconciliations and financial reporting.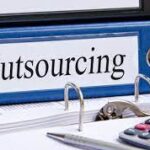 When you work with us, you'll feel confident knowing you've outsourced your accounting tasks to a qualified financial professional that always keeps you informed. We'll deliver relevant, meaningful financial reports showing where your money is going so you can closely monitor expenses. This detailed reporting along with our regular support will help you to find ways to cut costs, increase profits and grow your business.
Our outsourced accounting and bookkeeping services are economical for small businesses because you only pay for what you need instead of hiring a full-time bookkeeper or accounting department. Don't wait until you're behind on your bookkeeping, call us today at 519-577-7405 and schedule a free initial consultation to get started.